Take a road trip from Orlando and Tandem Skydive with the Coastline as your view!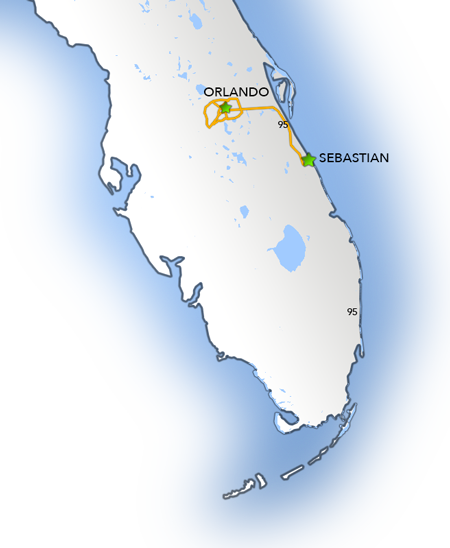 Experience your Tandem Skydive over the Florida Coastline with the Atlantic Ocean for scenery!
Enjoy a breathtaking view of the Florida coastline and the Atlantic Ocean during freefall and during your flight under Canopy.   Skydive Sebastian is the only Skydiving Center in Florida that can offer you this scenery during your Tandem Skydive!   Our photographs and video tell the story better than words can.   Why experience your 1st Skydive "inland" when the Treasure Coast beckons at Skydive Sebastian?
Enjoy other Local Coastal Activities