---
Our Schedule of Skydiving Camps & Boogies
2016 – 2017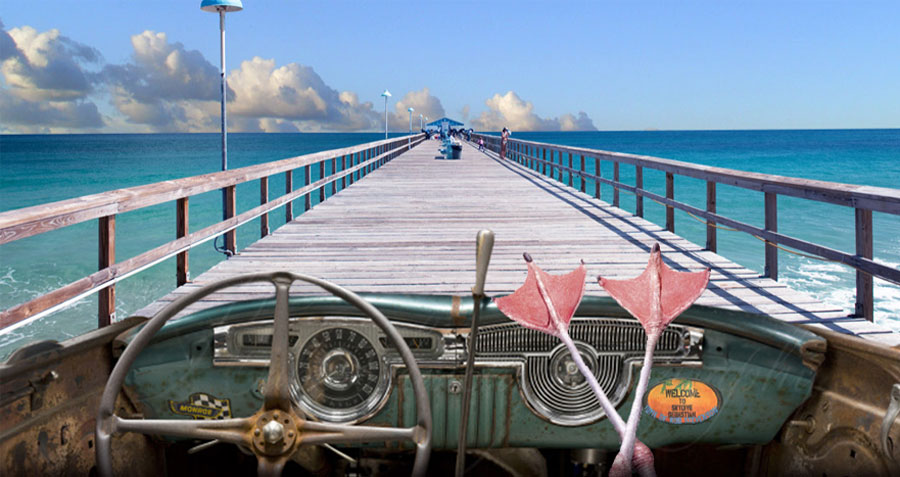 Spread the Love
February 17-19
$20 Jump Tickets
Free Beer Saturday Night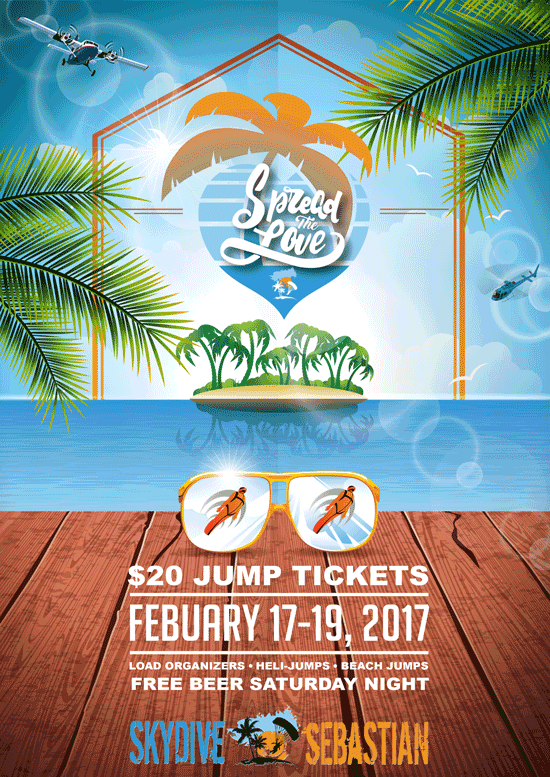 Rookie Fest
March 4 – 5, 2017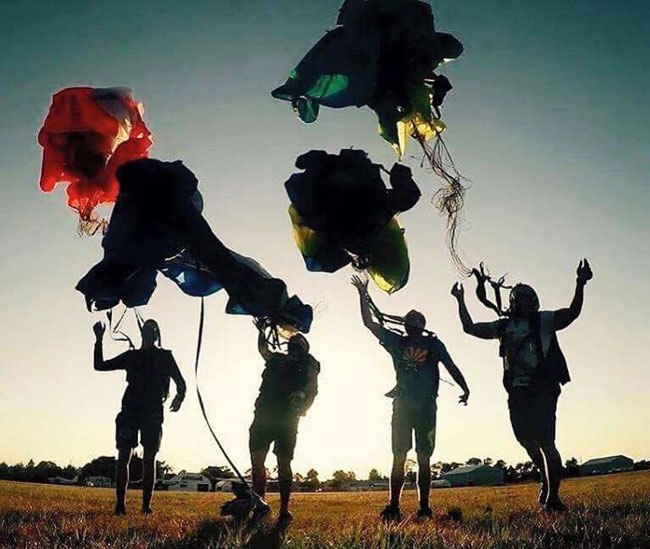 This is the Nationals for beginning skydivers! All jumpers who graduated from ANY drop zone in either 2015, 2016, or 2017 are welcome to participate in this 3-way scramble style competition. Teams change each round based on a random draw, but will always include one experienced 'coach' (members from SDC Rhythm XP and SDC Core, Sebastian Jump In and Body Flight).
Again, this day is dedicated to beginning jumpers who just submitted their A-License or have up to 200 jumps. This event is focused on a fun and safe way to continue your education and interact with jumpers from other DZs.
Each jump has a coach and an outside videographer, essentially providing 1:1 coaching. The goal is to complete 4 jumps in a day and learn from the highly experienced and talented individuals. You will also receive a flash drive to collect the videos of your jump!
Scores will be judged and prizes go to the top three individuals! The winner will take home a DropZone Trophy that will give the DZ they are from bragging rights they produce the best students. Will you be next?!
What does registration cover? Registration is designed to help pay for the slots of the coach and the videographer for each of your jumps who are excited to share their expert knowledge and enhance skills and safety of new jumpers in the sport.
4 jump tickets @ $25.50 each
Discounted gear rental for competition jumps (if needed/available): $20/jump
Friday, 3/3
9am – 5pm – Manifest open to complete registration, pay account, and/or sign waiver. Registration MUST be completed by the end of day.
5 pm – Zoo Bar open for food and drinks. Dinner menu available.
Saturday, 3/4
8am: Meet Time
Sunday, 3/5
8am: Competition resumes as a weather make up day