Our Schedule of Skydiving Camps & Boogies
2016 – 2017
---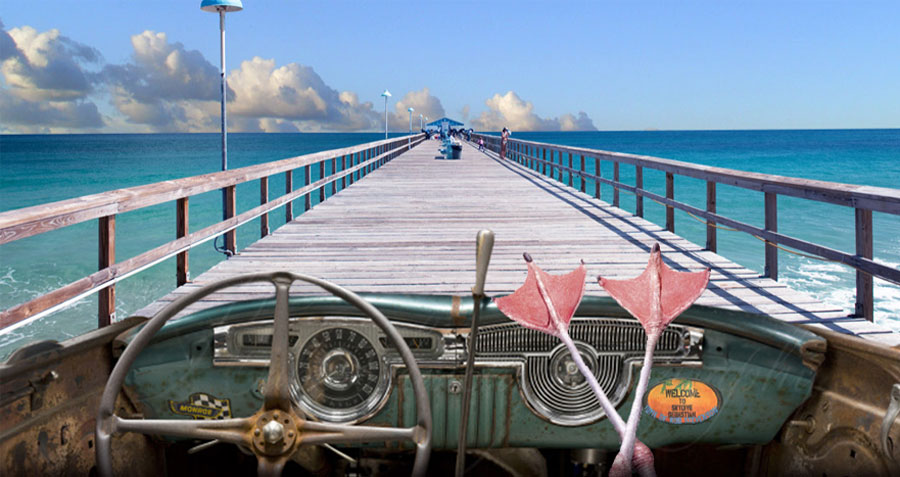 Sebastian Full Contact Canopy Course
March 31 – April 2, 2017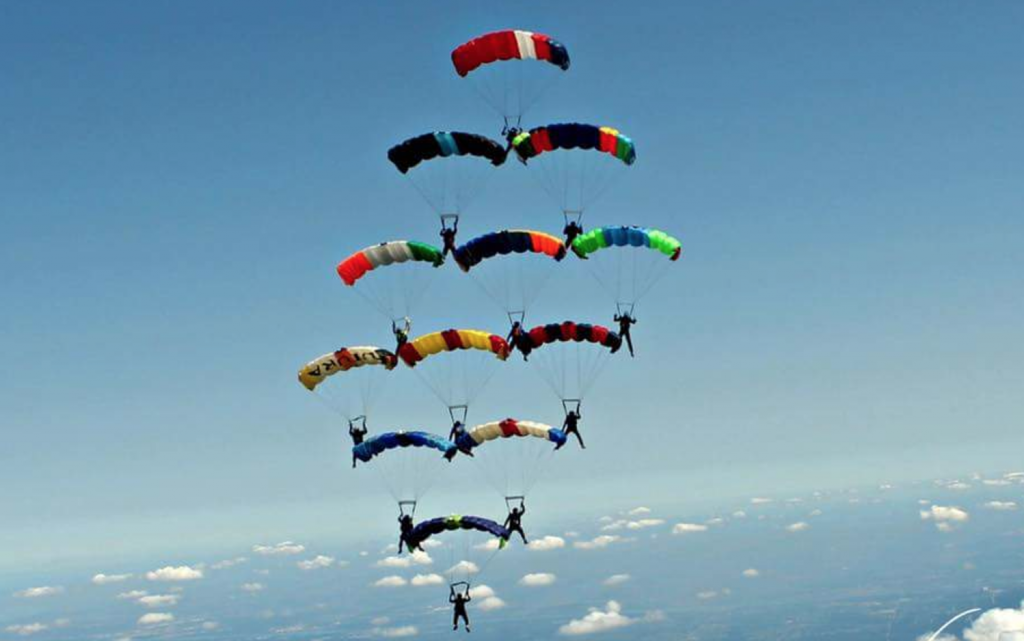 This is a great time and way to learn the wonderful art of Canopy Relative Work (CRW) with The Raw Dogs. We will be providing canopies, on the ground as well as in air coaching and everything else you will need to safely make your first CRW jump. Please check outwww.RawDogsCRW.com for a more detailed look at us.
The camp starts Friday (3/31) morning with a circle up at 7am where we will spend about 2 hrs with presentations and interactive discussion to get you prepped for the day. We will also be splitting up into groups where you will be making 1 on 1 skydives with your coach, working on the skills to be applied to Saturday and Sunday, where we will be making increasingly complex group dives. Each morning will start with a briefing to discuss new skills to work on as well as the conditions and plan for the day. Every jump will have video debriefs and the videos are yours to keep.
Please only sign up if you can commit to the entire camp. Please do not think that you can squeeze in work or other jumps between your CRW jumps as it becomes really disruptive to everyone else as well as your progress.
Clicking "going" or "interested" does not actually reserve you a spot. Please fill out the registration form at https://goo.gl/forms/QVLTWmnLWIsnSo6j2 and someone will get back to you with the rest of the details
Thing to Note
This course runs from 7am Friday until about 8pm on Sunday.  100% participation please.  Don't forget to register asap as spots are limited.
October Head Down Camp
Organizers – SDC CORE
Oct 27-29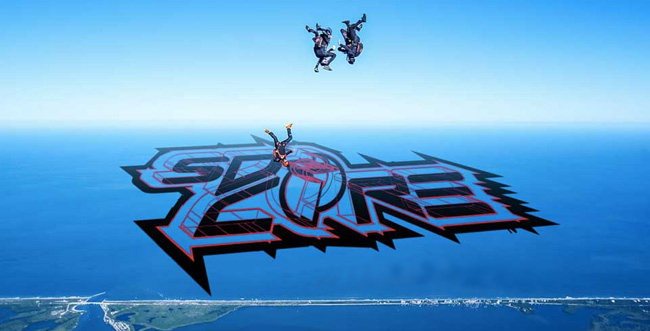 Is your goal to be on the next Vertical World Record at Skydive Chicago in Summer 2018?
Have you ever been on a formation jump?
Have you ever jumped while being "judged"?
Want to practice floating or diving?
Prepare yourself in a low pressure safe environment where learning is the sole goal. If you can safely approach a formation, fly in your slot and safely turn 180 and back track on break off this is the camp for you
Registration Deadline is September 1st
Who can participate?
Must be able to safely fly head down on level and in your slot relative to a base
Must be able to turn 180 and back track on break off
Don't need to be able to dock, just fly in your slot on level
If your flying is questionable or unsafe in any way for this group size you may be cut from the event
Event Schedule:
21 jumps, 7 jumps per day
Meet time to be determined.
Camp Costs:
Registration Fee: $50/day / non-refundable / due upon completion of the registration form
Jump tickets
Max – 40 PEOPLE
Registration:
Camps are limited to 40 people. We will not hold your slot until the registration is paid. Registration is non-refundable (extenuating circumstances will be taken into consideration)
Registration for the October 27-29 camp is $50/day
Camp outline:
Start with one plane 20 ways, doing dives that focus on specific bigway skills: all floating, all diving, flying your slot with no grips, taking grips, and then putting the groups together for formation jumps or keeping them as two groups but still doing formation jumps