OUR SCHEDULE OF SKYDIVING CAMPS & BOOGIES
Tuesday
to
Sunday
December 28 2021
-
January 2 2022

Join us to celebrate the upcoming 2022 and say goodbye to 2021.
Early Registration by September 1: $75
Register by October 31: $85
Register by Dec 19: $85 (no jersey)
Register after Dec. 19 online or at the event: $99 (no jersey)
Daily event registration: $45
Your registration is non-transferable and non-refundable after December 1
ONLINE REGISTRATION
CLOSED
REGISTER AT EVENT




$99 - FULL EVENT
$45/Day
High Altitude jumps 20,000 Ft
$50.00  SOLD OUT
Must have a B License and own gear
Non-Refundable unless cancelled for weather
Briefing 7:50 am. Must be present for briefing and roll call to jump or you will forfeit your ticket.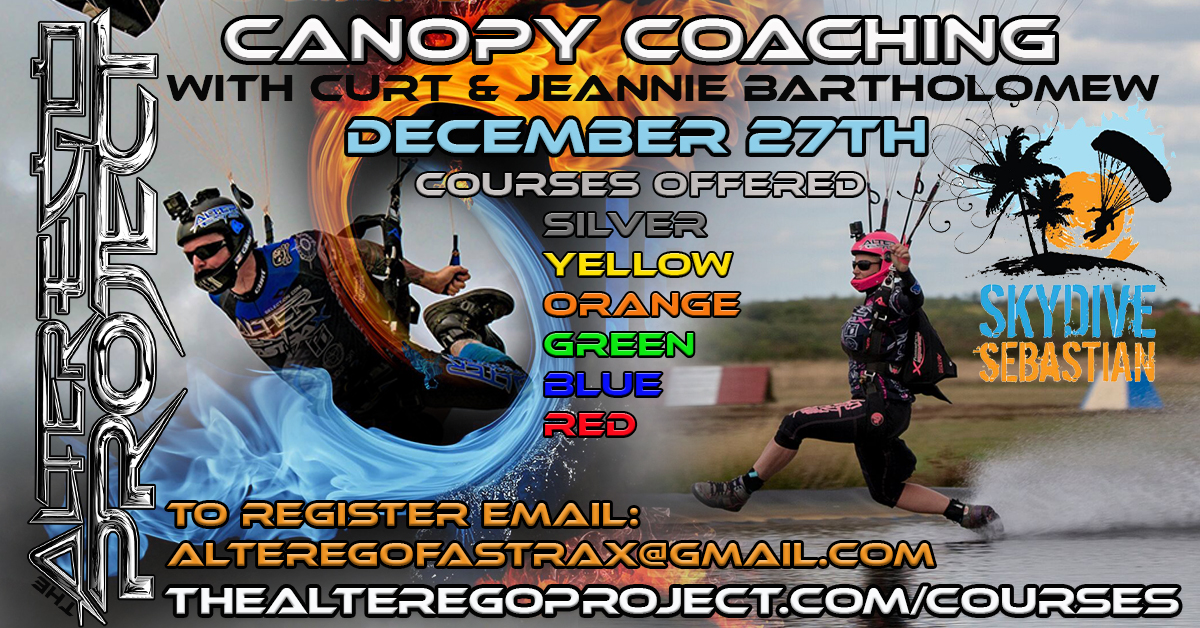 This team needs no introduction.
When it comes to canopy piloting, they are simply the best and we LOVE having them at Skydive Sebastian to train our jumpers.
Contact to schedule a course or to signup for an upcoming course!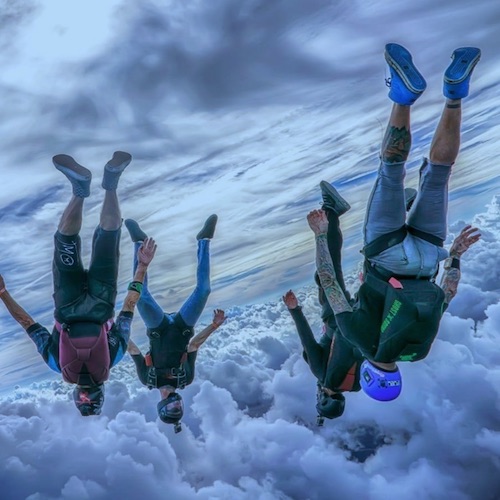 Florida state head down record
January 7-9
Contact Brad Hunt or Stephanie Strange on Social Media.
Prepay for 12 Formation Jumps
If more jumps are required, you will need to reload your account in the office Saturday night, Jan 8.
$468
8 WAy skills workshop with steve lefkowitz
Who: Intermediate to advanced skydivers looking to learn or to build their 8 way skills and knowledge
What: Two days of jumping geared to learning and perfecting each participant's knowledge of 8 way FS skydiving and competition. Throughout the weekend the group of participants will be focused on learning the standard 8 way exit, all of the random formations, the build of intermediate blocks, and/or the technique to all the Intermediate blocks. Each jump will be prepped extensively and debriefed with video from an experienced 8 way videographer. You can expect to be in one of two 8way groups present for the weekend, and expect to do 4-6 jumps per day, weather permitting.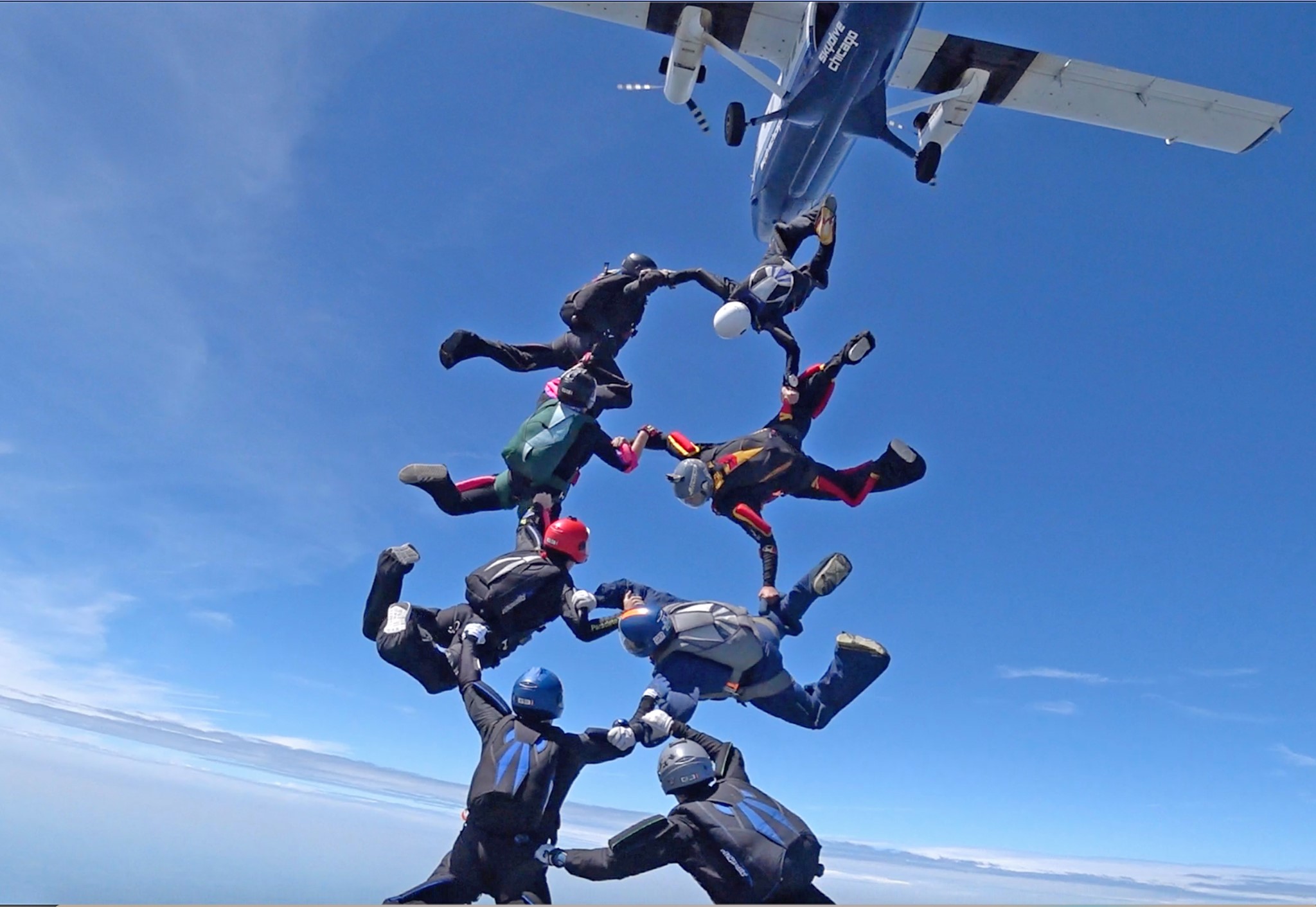 Night jumps are coming
Night jumps are $30. Must have a B License, backlit altimeter, strobe light, green glow stick, red glow stick.
Night jump kits with strobes and reusable glow sticks are available in the office for $22.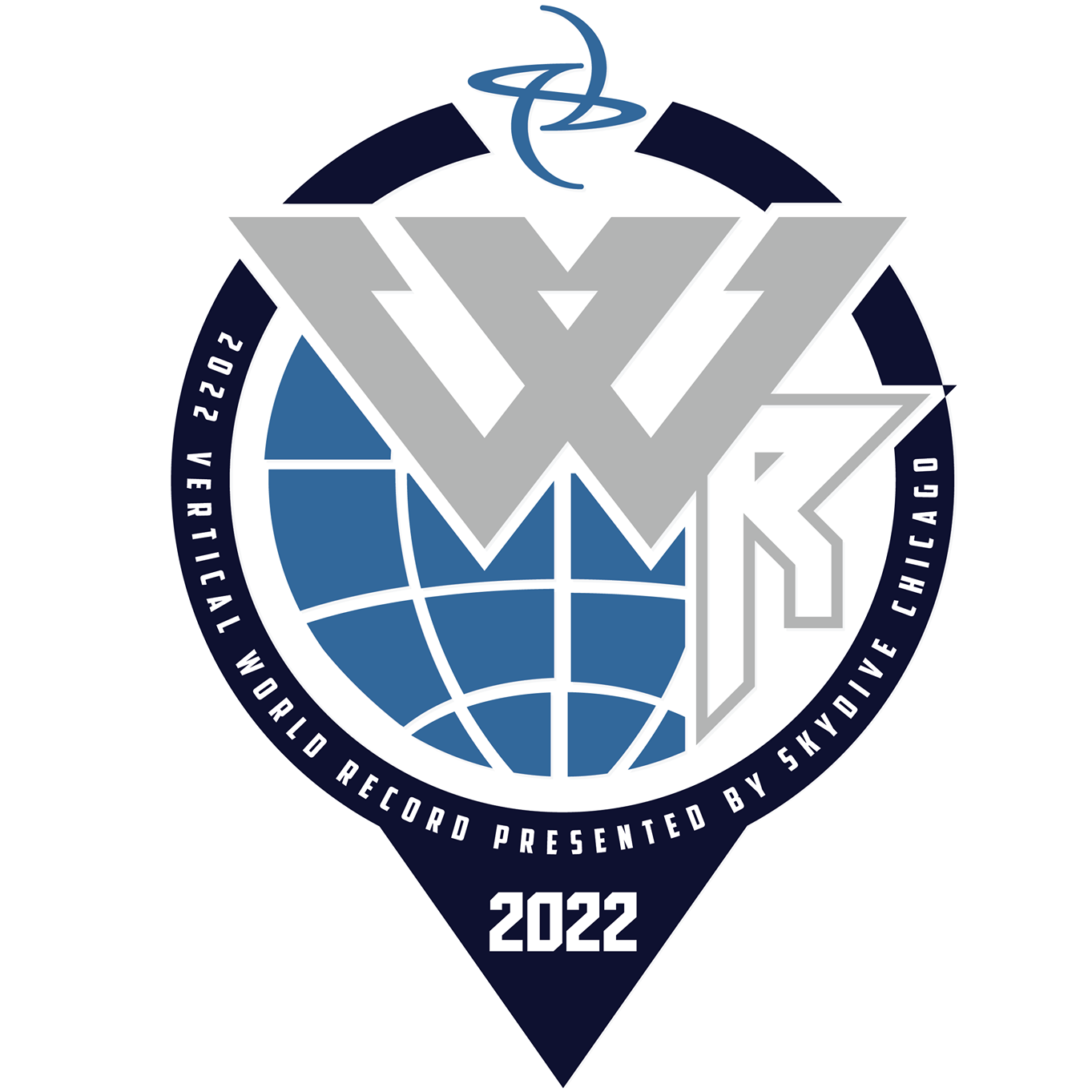 Vertical Elite Camp #2 at Sebastian
Want your slot in summer 2022 history at the Vertical World Record??
Try-out this weekend with SDC CORE to earn your golden ticket.
Attend this Try-Out Camp organized by SDC CORE at Skydive Sebastian to earn your invitation to participate in the 200-way Vertical World Record at Skydive Chicago in Summer 2022.
Friday will be warm-up jumps and try-outs on Saturday and Sunday.
Aiming for 5-6 jumps per day Be prepared to do multi-plane shots and high altitude $75 per day to participate.
Lift ticket prices to be determined. This event is capped at 80 people.
FLCPA Competition 2022 - Meet # 1
Meet # 1: Coach: Curt Bartholomew Alter Ego
The FLCPA 2022 Season kicks off with Meet #1, which will be held at Skydive Sebastian in Florida. Don't forget to join the league if you plan on being counted in the season standings. 
Splash Down Freestyle Meet: Coach: Curt Bartholomew Alter Ego
After the rounds are completed from Meet #1, we will be holding a 3 round Freestyle meet, The Splash Down. You do not need to compete in Meet #1 to participate in this competition. This is a rescheduled event from November 2021. We hope to see you all there with your best tricks!